.:Solange "Losing You":.
Solange takes us to South Africa with fun mixed prints and a catchy and meaningful tune.
(Source: youtube.com)
.:Nas "Daughters":.
"For my brothers with daughters"…Nas brings to light the need to raise your daughters wholly and fully, fathers. Strong words, equally strong visuals. 
.:Jill Scott "Blessed":.
Jill Scott's aware of her blessings and shares it with the world in her new video for "Blessed."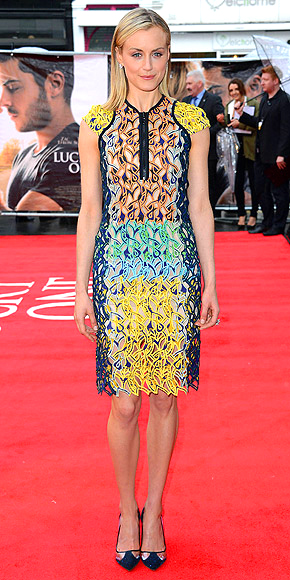 Sheath dresses have long been a classic staple for the modern woman, especially those with careers and events to tend to. Normally worn fairly unadorned and simplistically, it's an easy and comfortable well-put-together look to pull off but why not have a little fun with it? Try mixing your sheath up in different prints, textures, and sleeve lengths, for a more trendy feel, like the multicolored embroidered sheath Taylor Schilling is wearing above, while still remaining utterly chic and timeless.